Stay focused on growing your business.
---
Let our payables solutions transform your company's payables function. Our products and services help you create a streamlined and cost effective payment strategy.
ACH CREDIT
Payables Solutions
Citizens Bank ACH Credit service allows your company to generate electronic payments with ease. The service can be used for business to business payments, direct deposit of payroll, federal, state, and local tax payments as well as the transfer of funds between accounts at other financial institutions. We offer both same day and next day origination.
ONLINE WIRES
Payables Solutions
Online wire transfer service helps your company originate funds transfers with both domestic and international destinations through a safe and secure platform. Our treasury management platform allows you to create and save wire beneficiaries for future use, originate future dated wires, create recurring wire transfers, as well as upload bulk wire transfers files with ease.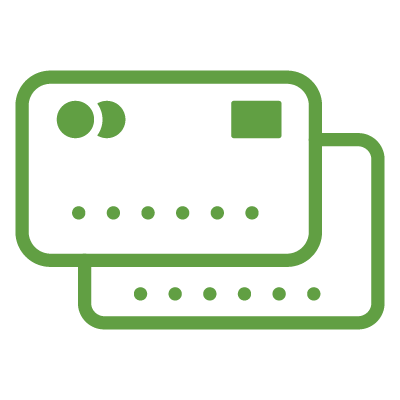 COMMERCIAL PURCHASING CARD
Payables Solutions
Our Citizens Bank Commercial Purchasing Card is a business-to-business procurement solution designed to help streamline the purchasing process, manage expenses and potentially increase returns for our business clients.
This is the ultimate payable product for companies. It has:
Customizable rules and limits
Tighter, centralized control over company spending
Real time spending reports
Full fleet capabilities